Weddings and events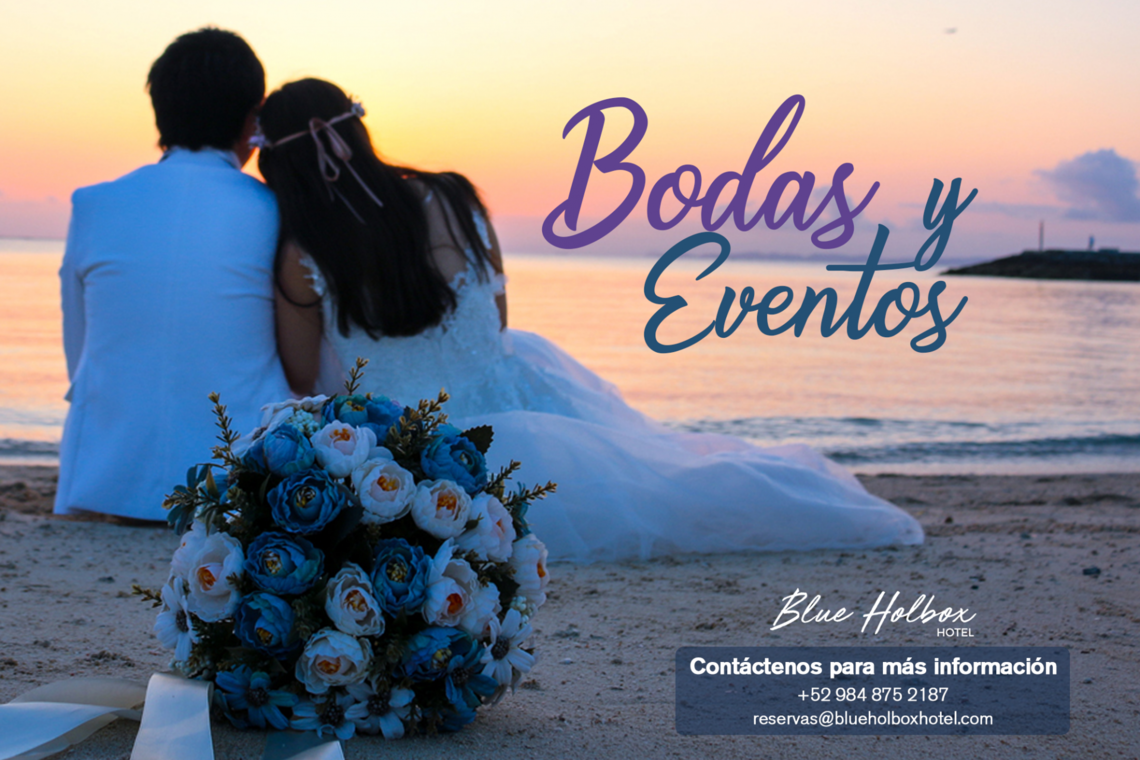 Located in one of the most wonderful islands of the world, Blue Holbox Hotel, offers you the ideal location to celebrate and make the most special day of your life, a romantic and unforgettable experience having as frame the sea and the spectacular sunsets.
We will help you in planning, advice, supervise and control; we count with a dedicated experienced team in the hotel and restaurant sector.
Tell us your dream; we will love to make it come true. Live your wedding at Blue Holbox where we will provide you and your guests with memorable and unique memories.